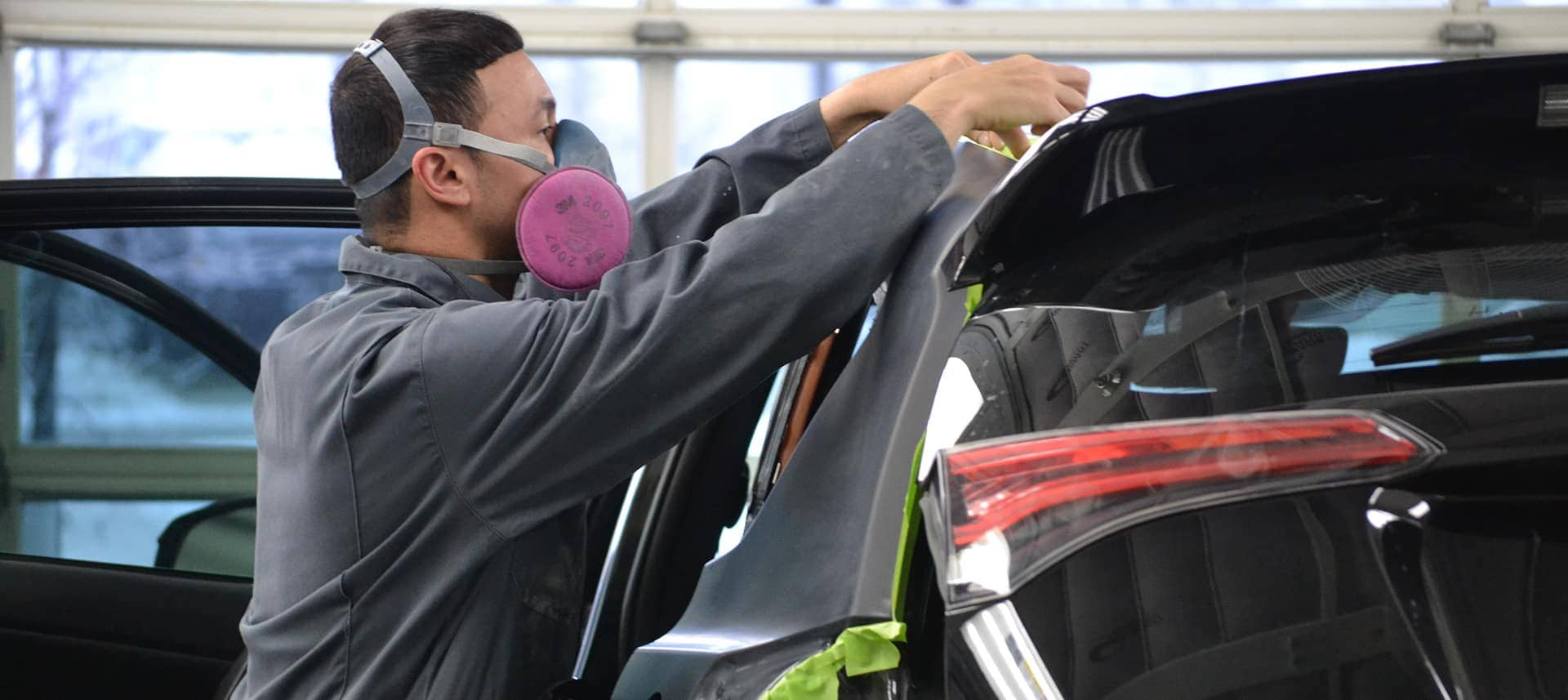 Open Today! Collision | Call Us At

:

403-256-6891
Monday - Friday

8:00 AM - 5:00 PM
Premier Collision Repair for Calgary and Lake Bonavista Drivers
When you need quality repairs to the vehicle you count on every day, experience counts!
Looking for a professional auto body shop in Canada? Here at the Capital Body Shop, we're dedicated to providing expert auto body repairs to all makes and models. Best of all, you can count on the skill and expertise of our certified collision and auto body specialists to get you safely back on the road with your vehicle looking new. That is the promise we make to our Canyon Meadows-area customers and it is the foundation our business is built upon.
As one of the premier body shops in Canada, we are proud to provide expert auto body repair to the Calgary community. Our team of trained and licensed auto body technicians, auto body painters, and repair estimate specialists uses the most advanced repair techniques and equipment to restore your vehicle to pristine condition.
Capital Chevrolet Buick GMC offers the full menu of auto body repair services, from fixing minor dents or scratches to performing major collision damage repair. We are also a direct repair facility for 14 major insurance companies, so your claim will be processed faster and you will be back on the road sooner. When you need a professional auto repair shop in Canada, choose Capital Chevrolet Buick GMC!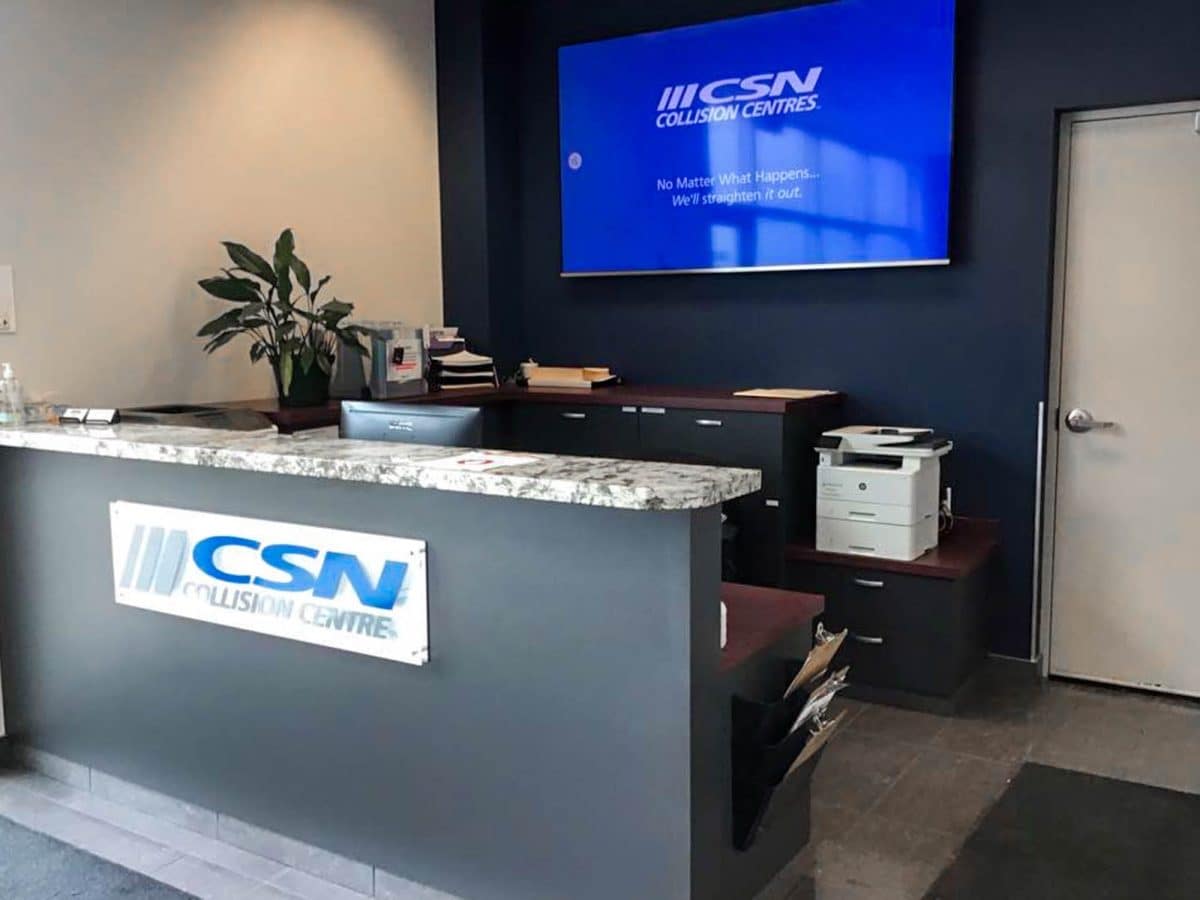 OUR STATE-OF-THE-ART COLLISION & CAR REPAIR FACILITY IN CALGARY
Not only does the team in the Capital Body Shop have the experience, but we also have one of the most modern and well-equipped auto repair shops in Canada! Our brand new collision and car repair facility in Calgary on Lake Fraser Drive offers an outstanding combination of experienced craftsmen and the most modern, up-to-date equipment in the industry. In particular, our new prep stations and down-draft spray booths provide the best possible refinishing results for your vehicle.
What Collision And Car Repair Services Do We Provide?
Choosing the right auto body shop can be difficult. But here at the Capital Body Shop in Canada, we adhere to the highest quality auto body repair standards. When you visit our collision department, our friendly and trustworthy staff will guide you through the auto body repair process, including dealing with your insurance company, providing you with a professional estimate, and restoring your vehicle to its pre-collision condition. Some of the auto body repair services we offer at our car body shop near Lake Bonavista include:
Scratch and Dent Repair
Vehicle Paint
Paintless Dent Repair
Windshield and Glass Repair
24-Hour Towing
Insurance Claims Support
Rental Car
Free Estimate
What Should You Expect When Getting Your Vehicle Repaired at the Capital Body Shop in Calgary?
First of all, it is important to know what to do if you have been in an accident. Notifying the police, ensuring that no one is injured, and contacting your insurance company is crucial. After the accident, you'll want to deal with any damage to your vehicle, and that is where Capital Chevrolet Buick GMC comes in. At our auto repair shop in Canada, we make the collision and auto body repair process as easy and hassle-free as possible. Here's what to expect when you bring your vehicle into our body shop in Calgary for repair:
To start, we will provide you with a free estimate. Call us at 403-570-2028 to schedule a time for your estimate. If your vehicle is undrivable, we can help you arrange to have it towed to our car body shop near Lake Bonavista.
Our estimate will detail all of the damage we have identified and will include an itemized list of the repair costs.
When you contact your insurance company, you will be given an insurance claim number. We will need the claim number in order to deal directly with your insurance company and claims adjuster.
If the collision repair cost is more than $2000 you will need to get a damage certificate from the police in order for us to start work on your vehicle.
Once you and your insurance company approve our estimate, we will order the parts required and get to work on returning your vehicle to like-new condition.
In some cases, your insurance company will put you in contact with us directly. The claims adjuster will provide us with the necessary information regarding the damage to your vehicle, and we will contact you to arrange a time to inspect your car, truck, or SUV and provide you with a repair estimate. Our close relationship with 14 major insurance companies makes the entire process simple and stress-free!
Capital Body Shop
FREQUENTLY ASKED QUESTIONS
How long does the estimate process take for getting a vehicle repair performed?
The estimating process for car repair in Calgary at the Capital Body Shop will take between half an hour to an hour from your appointment time. We aim to be thorough and accurate while respecting your time!
How long will I be without my vehicle?
The condition of your vehicle will determine the length of time it takes to complete the repairs. Once an estimate is given, the duration of the job can be established.
What information is required to book an appointment?
If you are going through insurance, please provide all pertinent information regarding your claim, such as insurance company, claim or policy number, and adjuster's name. By providing this information when booking an estimated appointment, you allow us to be able to process your claim more quickly.
I have a deductible on my insurance. Do I pay that to my insurance company, or to the repair shop?
The deductible is paid to Capital Collision Department.
Do I need a damage certificate?
If damages exceed $2,000, a damage sticker or a police case number is required before repairs can be started.
Do repairs to my vehicle affect my warranty?
No. We stand behind all of our car repairs in Calgary. Should any problems arise that are within warranty guidelines, you will be protected.
Who pays the towing charges?
When the repair is an insurance claim, Capital Chevrolet Buick GMC forwards the towing bill to the insurance company for payment. If you are paying for the repair, we pay the towing charges within city limits.
Does Capital repair all makes of vehicles?
Absolutely! We specialize in repairing domestic and import vehicles in addition to all General Motors vehicles. No matter what kind of vehicle you have, we can get it road-ready for you.
Schedule Service
* Indicates a required field